---
The human brain consolidates various pieces of information about the mind and body and then deploys these pieces of information into action. When brain function is disrupted, a wide range of problems appear in the mind and body.
In order to examine these problems, we at Kodama's laboratory (TK-Lab) conduct component and frequency analyses using non-invasive brain function examinations (i.e. quantitative electroencephalogram analyses). We also use applied brainwave imaging analyses (i.e. LORETA, microtate segmentation analysis, Livo, EEGLAB, etc.), autonomic nervous system analyses, and saliva biomarkers to examine these problems from the perspective of neurophysiology, particularly as it relates to rehabilitation.
Through these experiments, we aim to establish protocols for neurological rehabilitation to assist in the redevelopment of neural function in people with impaired brain function.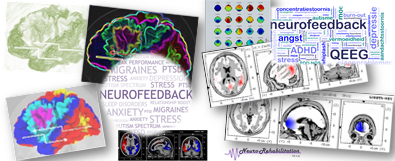 ---
【2021/2/1】Our research paper was published in Healthcare.
Age-Related Changes in the Response of Finger Skin Blood Flow during a Braille Character Discrimination Task Article 
【2020/12/31】Dr. Kodama's paper was published in JSKE.
Considering Smell from Electroencephalography Study Article 
【2020/10/12】Our research paper was published in Gerontology and Geriatric Medicene.
Psychological and Neurophysiological Effects of Robot Assisted Activity in Elderly People with Cognitive Decline 
【2020/4/1】TK Lab has started collaborative research with Konica Minolta, Inc. 
【2020/3/25】TK Lab has started collaborative research with FANCL Corporation. 
【2020/3/15】Our article was published in FRAGRANCE JOURNAL.
Unraveling Effect of Odor on Psycho-physiological Index Evoked Unconsciously
【2020/1/23】Our research paper was published in Japanese Journal of Health Promotion and Physical Therapy.
Relationships between different walking speeds and body composition or standing balance in home-care patients with Parkinson's disease 
【2019/12/25】Our research paper was published in JPTS.
Effects of Individual Muscle Stretching and Active Individual Muscle Stretching on Jump Performance: From the Perspective of Muscle Relaxation Article 
【2019/11/7】Our research paper was published in JSKE.
Effects of Auditory Neuro-feedback Training on Chronic Pain Patient Article 
【2019/10/24】Collaborative research result with Nippon L'Oreal Co., Ltd. was released. Click here
【2019/7/5】Our research paper was published in JSKE.
The Effects of Foot Massage on Mental and Physical Functions Article 
【2019/6/20】MS. Ueda's paper was published in JPTS.
Influence of Inhibition Tasks on Brain Activities in Cognitive Function Assessed Using a Stop Signal Task Article 
---
---
TK-Lab.
Takayuki Kodama, Department of Physical Therapy, Faculty of Health Sciences, Kyoto Tachibana University,
34 Yamada-cho, Oyake, Yamashina-ku, Kyoto 607-8175 Japan.
  Copyright©2013 TK-Lab, Kyoto Tachibana University All Rights Reserved.